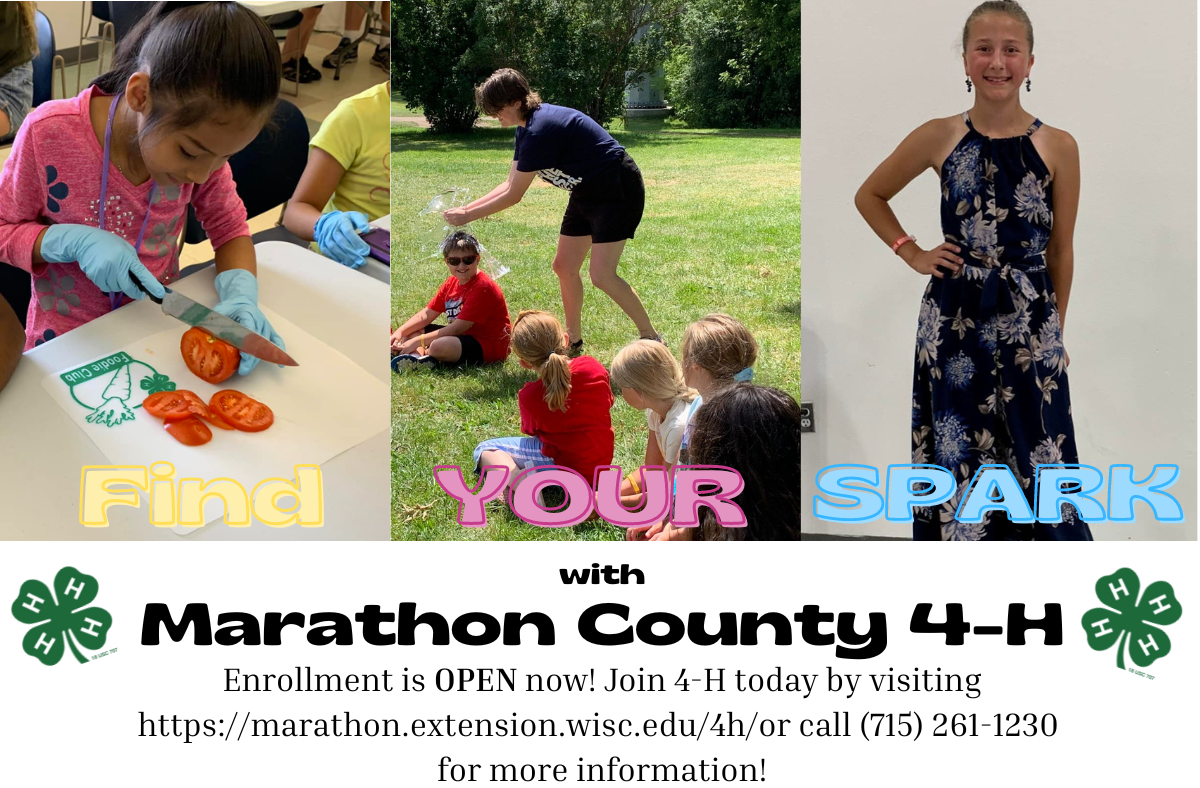 The 4-H year runs October-September. 4-H has open enrollment throughout the entire year. New and returning families must enroll yearly. The deadline to enroll in projects to show at the Wisconsin Valley Fair is June 1st.
4-H Online is the database used for 4-H enrollment and management of local and state programs. Enrollment is open as of September 6! To enroll, visit wi.4honline.com.
View the 4-H Project Guide for information on each 4-H project offered in Marathon County:
For additional assistance with enrolling, please view the Wisconsin 4-H Family Enrollment Guide or contact the Marathon County 4-H office at 715-261-1230.